The environmental costs and benefits of fracking: The state of research
On July 30, 2014, the United States did something that had been legally prohibited for nearly 40 years: It
exported domestically produced crude oil
. While minor exports had occurred through the years and the July shipment involved some technical sleight-of-hand (the product was classified as lightly refined "condensates"), it was one of the first significant oil shipments since Congress banned exports in the wake of the 1974 oil embargo.
Respecting the law up to now has been easy, given America's declining domestic oil production and thirst for imported oil — in 2006, the country imported 3.7 billion barrels. What changed between then and now all comes down to one word: fracking, the popular name for hydraulic fracturing. Combined with horizontal drilling, the technique has powered a boom in U.S. energy production, unlocking substantial petroleum and natural gas deposits trapped in shale formations. A lot of this is good news: U.S. consumers and industry rarely complain when energy prices fall, and reducing imports from unstable parts of the world has considerable appeal. Natural gas also releases half as much carbon dioxide as coal, allowing it to potentially serve as a "bridge fuel" to the cleaner energy supported by the majority of Americans.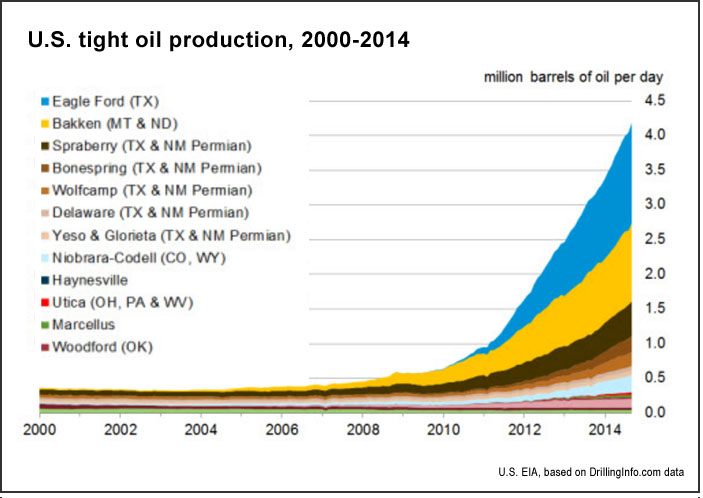 Despite these advantages, fracking remains highly controversial, in large part because of the potential damage it poses to human health and the environment. Reports of fracking operations contaminating aquifers are widespread, and research has found indications of higher rates of silicosis among well workers, an increase in congenital defects to children born nearby, and elevated cancer risk due to air pollution. Even earthquakes have been linked to fracking operations. Such concerns have led a number of towns to try to ban the practice, and fracking has become one of the central issues in the 2014 battle for Colorado's governorship, a crucial swing state.
Read more...