China turns to ecology in search of 'civilisation'
BY
James Oswald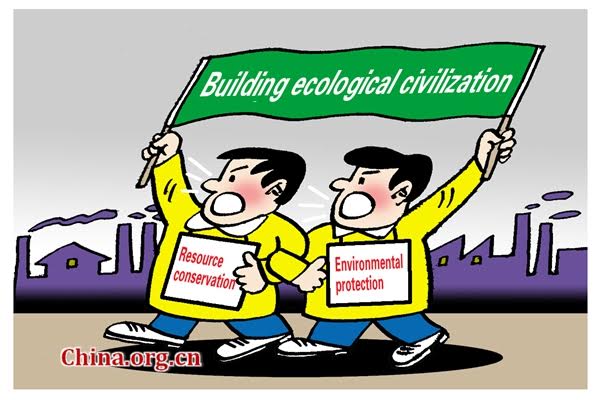 From obscure origins, China's ecological civilisation model has grown into an international movement
In 2007, then Premier Hu Jintao announced that China would become an 'ecological civilisation', eschewing the previous development model that had seen economic growth take priority over environmental health.
The Chinese Communist Party (CCP) has a history of using the concept of civilisation, or wenming, as part of its moralistic methods of governance: material civilisation, spiritual civilisation, and political civilisation have all been invoked.
In the Deng era, material civilisation set an ideal material standard of living and spiritual civilisation guided the moral decisions of these Chinese nouveau riche. Later, Jiang Zemin introduced political civilisation that focused on regulation, law, governance and institution-building.  This Chinese notion of civilisation is best understood as a process, of 'becoming civilised,' rather than the Western conception of civilisation that has its roots in the notion of the city.
Though these civilising discourses are a response to real or perceived problems arising from China's development and incorporation into the global market economy, they differ from ecological civilisation in an important way. The previous civilisations are inward-looking attempts by the CCP to address issues arising from its development and modernisation. Ecological civilisation, in contrast, has international implications— after all, the present environmental crisis, while it may see a particularly severe expression in mainland China, is international in nature and its causes and manifestations are global.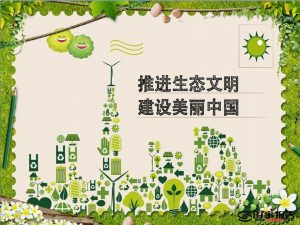 'Promote ecological civilisation, build a beautiful China'. From the Central Propaganda Department's magazine, Current Affairs
Ecological civilisation is distinct from its predecessors in another important way—it arose from an already existing academic debate, with Chinese academics developing the idea after reading about it in a Russian article from 1984.
The original publication describes ecological civilisation as a system that synthesises concepts from social science (in the Marxist-Leninist tradition) with ecological studies, so as to mitigate the negative effects that development has on the environment, and to advocate the frugal use of resources to promote 'harmonious development.'  A summary of this original publication appeared in the Guangming Daily in 1985. The idea caught the attention of Liu Zongchao, then a researcher at the Chinese Academy of Sciences, and inspired him to begin writing on the topic.
Read more...